The Savannah Court Difference
Savannah Court of Bastrop has been designed with the senior living experience in mind and recognizes every person is unique in their needs and desires. Life at Savannah is truly what assisted living should be.
It is our goal to offer a full spectrum of services that will identify and address every unique requirement while always promoting resident independence and dignity. Each and every resident at Savannah Court is unique and each and every resident has a different experience, as their experience is tailored to their likes, needs, preferences and personality.
Our team of experienced caregivers provide support and care as needed. Savannah Court residents have great continuity of care as the team at Savannah is equipped to allow residents to age in place in their private apartment.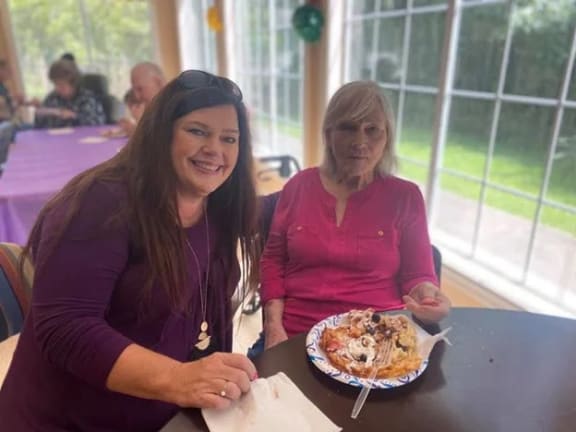 Personalized Services
Savannah Court's Person-Centered Service Plan identifies the needs of each resident and creates a personal service plan. This plan is designed so that each resident is appropriately served and is priced to reflect the varying degree of assistance necessary.
Personalized Services can be but are not limited to the following:
Assistance with bathing, dressing or grooming
Assistance with ambulation
Assistance with activities of daily living
Assistance with reminders
Your Savannah Court of Bastrop community professional will be glad to review the Person-Centered Service Plan with you and answer any questions you may have.
Testimonials
Very Nice Facility

- Vickie Lucas
My parents are really enjoying their time here at Savannah Court. They both are doing very well, and I'am very pleased with all they have done for us. My father says he hasn't had a bad meal yet. Everything is working very well, and I would highly recommend this community. My parents are pleased.

- Linda Soto via GOOGLE
My favorite things about living at the Arbor and Terrace of Bastrop is the nice room, the security, the staff and all the friends I have made.

- heatherparrish via YELLOWPAGES